Identity Theft
What is Identity Theft?
Identity theft happens when a criminal illegally obtains your personal information to steal money from your accounts, open new credit cards, apply for loans, rent apartments and commit other crimes — all using your identity. Because your personal information can be illegally used in multiple ways, identity theft can cause financial loss, damage to your credit and result in a lengthy resolution process.

Although identity theft is often considered a high-tech crime, only affecting those who shop or do business online, the majority of identity theft occurs offline. What might surprise you is that identity theft crimes are often committed by people you know or have contact with; anyone with access to your checkbook, credit cards or statements. Common tactics used by identity thieves include stealing wallets or purses, intercepting your mail or rummaging through your garbage (dumpster diving).
We take every precaution to protect your account and personal information.
Below are some steps to prevent becoming a victim of fraud or identity theft.
We protect your account with these services:
Forensic Signature Verification
Transaction Account Verification including check stock verification
Duplicate Detect
Multi Factor Authentication
Free Annual Credit Report
It is important to review your credit report at least once a year to ensure that the information is correct and free of any suspicious activity. Under the FACT ACT amendments to the Fair Credit Reporting Act, you are entitled to one Free Credit Report in a 12 month period. To request this free annual report, you may contact the Central Source online at www.annualcreditreport.com or call toll free at (877) FACT ACT 1-877-322-8228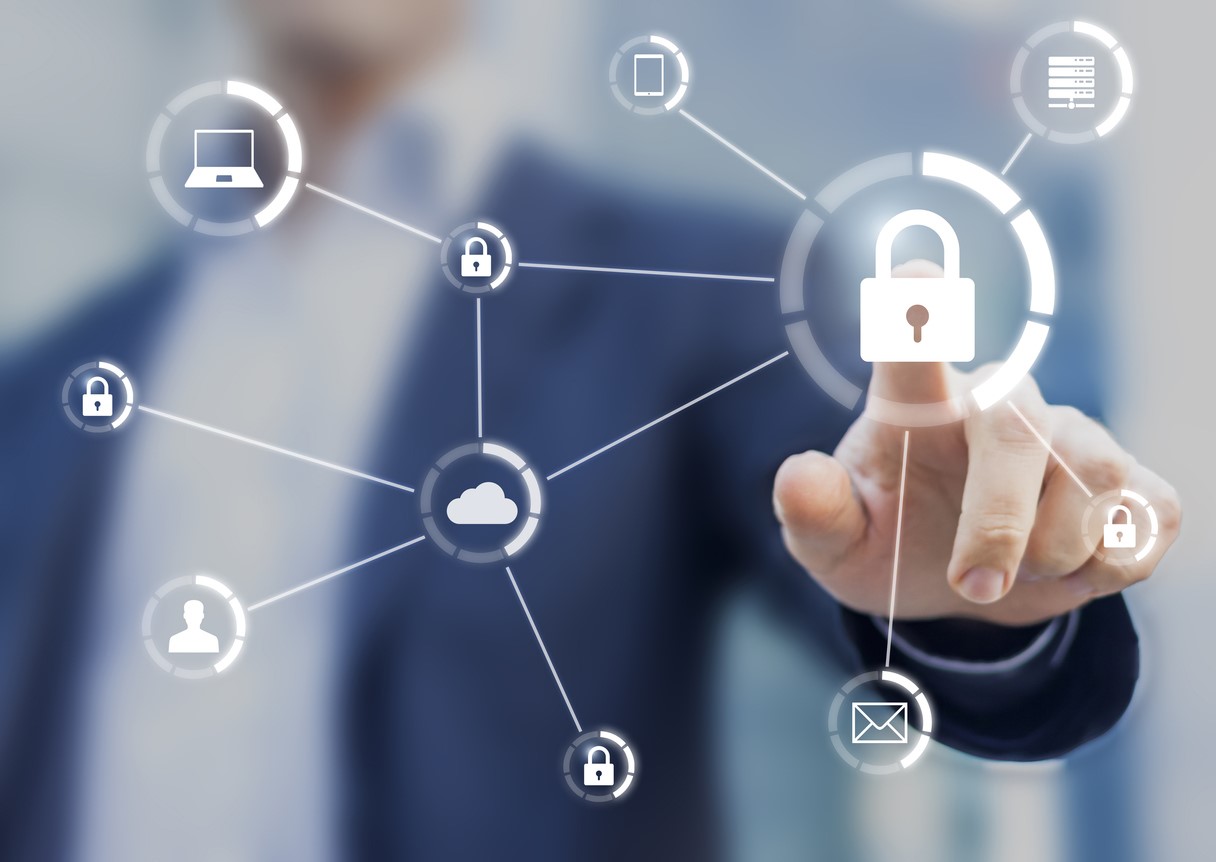 Credit Bureaus
In addition, a credit report can be ordered from each of the credit bureaus listed below. The credit bureaus charge a fee for the credit report, however, this fee is waived if you meet certain criteria such as being turned down for credit in the past 60 days.
To Report a lost or stolen ATM/Debit Card
After normal business hours please call 1-800-236-2442
Phishing and Spoofing
You may have experienced or read about incidents of unsolicited email messages masquerading as legitimate companies that trick recipients into divulging personal and financial information. These "phishing" (also called "spoofing") emails lure you to fake websites. These websites may look like legitimate companies or goverment agencies that may ask you to disclose confidential, financial and personal information like passwords, credit card account numbers or social security numbers.
The information below is intended to help you to become more aware of the ways in which criminals are attempting to obtain your information and how to protect yourself from becoming a victim.
How to Report Fraud
If you suspect that someone has gained access to important personal information such as your social security number or any Bank of Bourbonnais account number, including your ATM or debit card number, please notify us immediately. You may either call 1-815-933-0570 or come into the bank during normal business hours. Based on the information that you provide, we may recommend that you close your existing account and open a new account.
Identity Theft Precautions
Delete suspicious emails from unknown sources without opening them.
Never provide personal information over the phone or internet if you did not initiate the contact. Bank of Bourbonnais will NEVER for any private information (such as account numbers, passwords, social security numbers, etc.) through an unsolicited email.
Purchase a shredder or shred financial and personal documents you no longer need, such as credit card offers, pay stubs and utility bills, before discarding them.
Only carry necessary information in your purse or wallet. For example do not carry your social security card.
Do not print your social security number on your checks.
When a social security number is requested, confirm that it is actually needed rather than some other identifier.
Use online banking to pay your bills online. The fewer personal documents sent through the mail, the less chance there is for identity theft.
Closely monitor your bank account statements and credit card bills. Contact your financial institution immediately if there's a discrepancy in your records or if you notice something suspicious, such as a missing payment or unauthorized withdrawal.
Do not send confidential information such as account numbers or passwords over the internet in an email.
Avoid using public computers, such as those in libraries, hotels or internet cafes to connect to online banking sites because of the risk of spyware residing on public equipment.
Reduce the number of credit offers you receive by contacting the National Consumer Credit Reporting Agencies at 1.888.5.OPT.OUT (567.8688) or visiting their site at www.optoutprescreen.com. You can opt out of receiving credit card offers for five years or opt out of receiving them permanently.
---
Email and Internet Safeguards
Delete suspicious emails from unknown sources without opening them.
Do not click on links in an unsolicited email asking for personal information.
Bank of Bourbonnais will NEVER ask you for any private information (such as account numbers, passwords, social security numbers, etc.) through an unsolicited email.
If you receive an email that warns you, with little or no notice, that an account of yours will be shut down unless you reconfirm your personal information, do not reply or click on the link in the email. Call the company cited in the email using a telephone number you know to be genuine to confirm if the request is authentic.
Do not send confidential information such as account numbers and passwords over the internet in an email.
Before submitting confidential information through a website, make sure the connection is secure. Normally, the URL address will begin with "https://". You should also see a locked padlock icon at the bottom of your browser window.
Always log off websites where you have entered a User ID and Password when you are done with your online banking session.
Install virus protection software on your computer and remember to update it frequently.
Keep your online banking password secure. Do not share your password or use obvious or easily obtainable information such as your name or date of birth. Select a password that uses both letters, numbers and symbols to make it harder to guess.
Federal Trade Commission
If you choose you can file a complaint with the Federal Trade Commission (FTC) by phone; 1.877.ID.THEFT (1-877-438-4338) or online; www.consumer.gov/section/scams-and-identity-theft.
The Federal Trade Commission's Identity Theft website is a national resource that provides detailed information to help you protect yourself from identity theft and helps victims of identity theft repair damage to their credit records. A universal affidavit form is available on this site that most creditors will accept.
Local Police and Sheriff's Department
You should also contact your local police or sheriff's department to report the crime. Ask for a copy of the report. When you provide your police report to the credit bureaus, they must remove the fraudulent accounts from your credit record. Keep the phone number of your investigator and give it to the creditors and others who require verification of your case.
Fraudulent Websites
Often used in conjunction with email fraud schemes, online criminals will direct you to a fraudulent website that resembles the site of a legitimate company or organization. In many cases, there is no easy way to tell that you are on a phony website because the URL address will be very similiar to that of the legitimate business. The address of the phony website may use a common misspelling of the company's or may add a symbol, number or word before or after the name. Therefore, even if you do not receive an email directing you to the phony site, you may end up at the phony site simply by mistyping the address of the legitimate site.
Email Fraud
Email and website fraud, often referred to as "phishing" or "spoofing", involves a criminal sending you an email or pop up advertisement thats claims to be from a legitimate company or organization that you deal with. The email may instruct you to update or validate your account information, including Social Security number or passwords. The most common type of "phish" is an email that threatens dire consequences or slated the information is needed urgently if you do not take immediate action to get you to repond quickly.